The Launching Conference of the Report "China's economy in the last 6 months of 2013 and prospects for 2014"
On the morning of April 03 2014, VEPR's Chinese Economic Studies Program (VCES) organized the Launching Conference of the Report "China's economy in the last 6 months of 2013 and prospects for 2014."
Attending the conference were leading scholars and researchers in the fields of economics, politics, and diplomacy from many prestigious research institutions including  the Development Strategy Institute, the Central Institute for Economic Management, the National Centre for Socio-Economic Information and Forecasting (Ministry of Planning and Investment); Institute of Chinese Studies, Vietnam Institute of Economics, Institute of World Economics and Politics, Institute for Southeast Asian Studies, Centre for Analysis and Forecasting (Vietnam Academy of Social Sciences); Department of General Economic Affairs, Department of Northeast Asian Affairs, Department of Foreign Policy, Institute for Foreign Policy and Strategic Studies (Ministry of Foreign Affairs); lecturers and students of many universities, etc.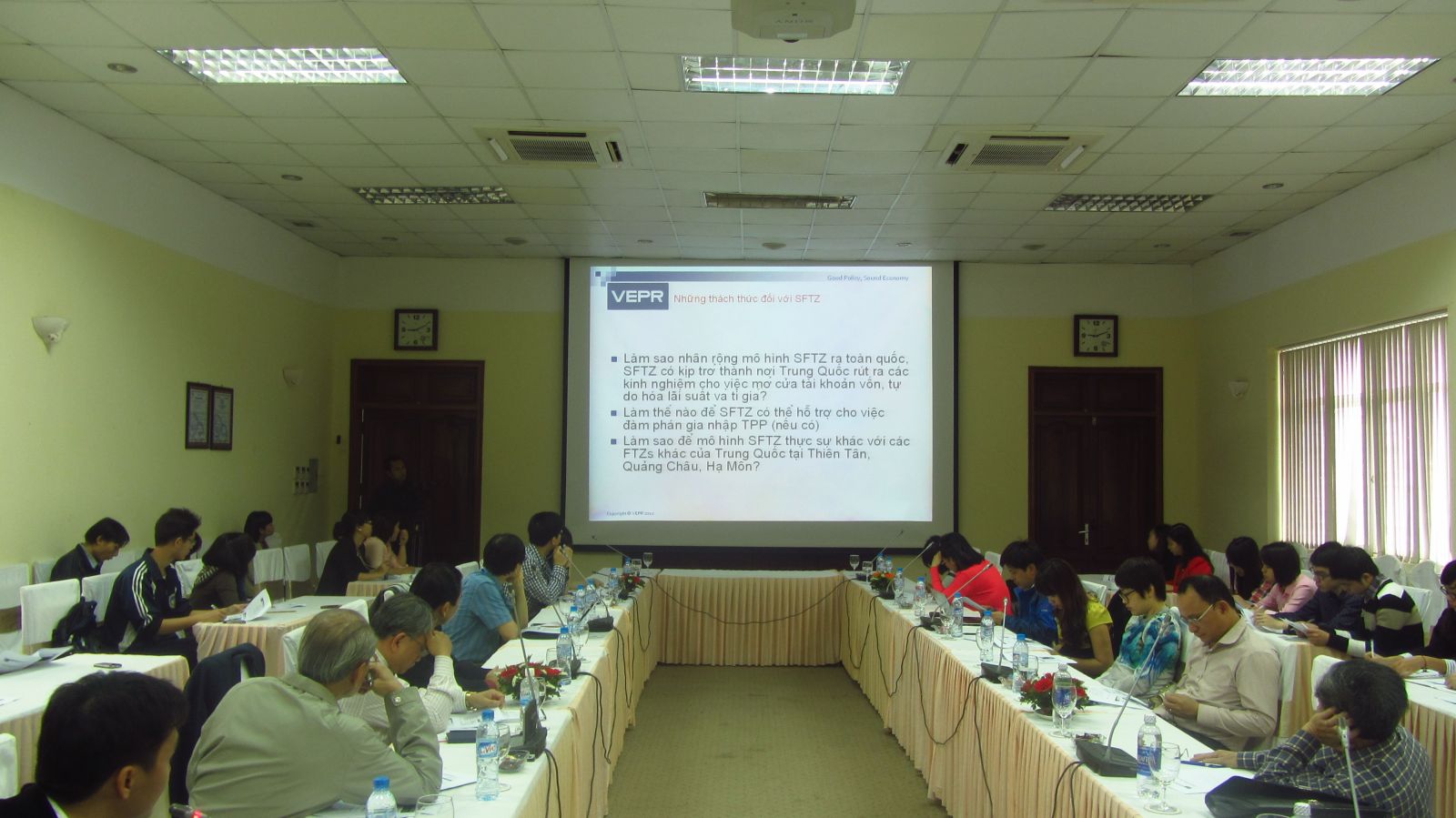 This is the third report in a series of China Periodic Macroeconomic Reports every 6 months produced by the research team in VEPR's Chinese Economic Studies Program (VCES). Then, Dr. Pham Sy Thanh, Director of the Chinese Economic Studies Program presented the main contents of the China Periodic Macroeconomic Report of the last 6 months of 2013 and prospects for 2014. The report consists of three main parts: (1) China's macro-economic situation in the second half of 2013, (2) The main macroeconomic policies in the second half of 2013 and (3) Prospects for Chinese economy for 2014.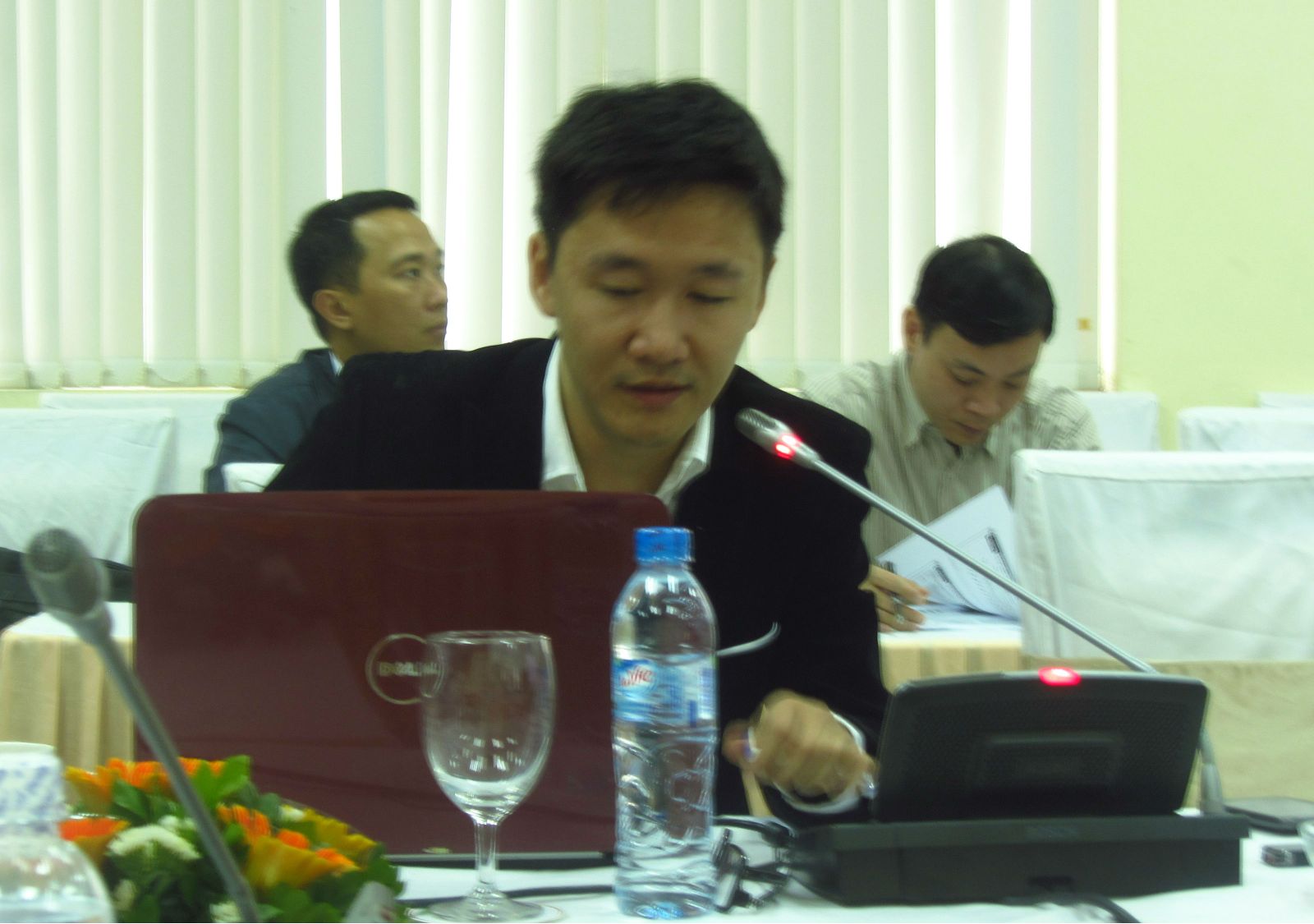 Dr. Pham Sy Thanh, Director of VCES presenting the Report
GDP growth was at 7.7%, higher than the target (7.5%). China continued to face major problems: Decline in domestic and foreign demand, excess output in a few industries due to production exceeding potential output, rising costs, decreasing ROA and ROE. Both export and import growth had recovered compared with the first half of the year, but remained stable at only around 6-8%, which showed the saturation of the world market for Chinese exports. The report also mentions the comprehensive reform agenda expected in the 3rd Plenary Session of the 18th Communist Party of China in November 2013. The outstandingly positive characteristics of the economic reform agenda in this Plenary Session included: the change in the regulatory role between the government and the market, the emphasis on reforms in many areas, not just focusing on the economy, the increased focus on the issues of people's lives and the selection of two areas for reform to create breakthrough – land and urbanization, which at the same time were considered new resources for China's economic growth. However, the challenges against the success of the adjustment as well as the Chinese government's determination were not small.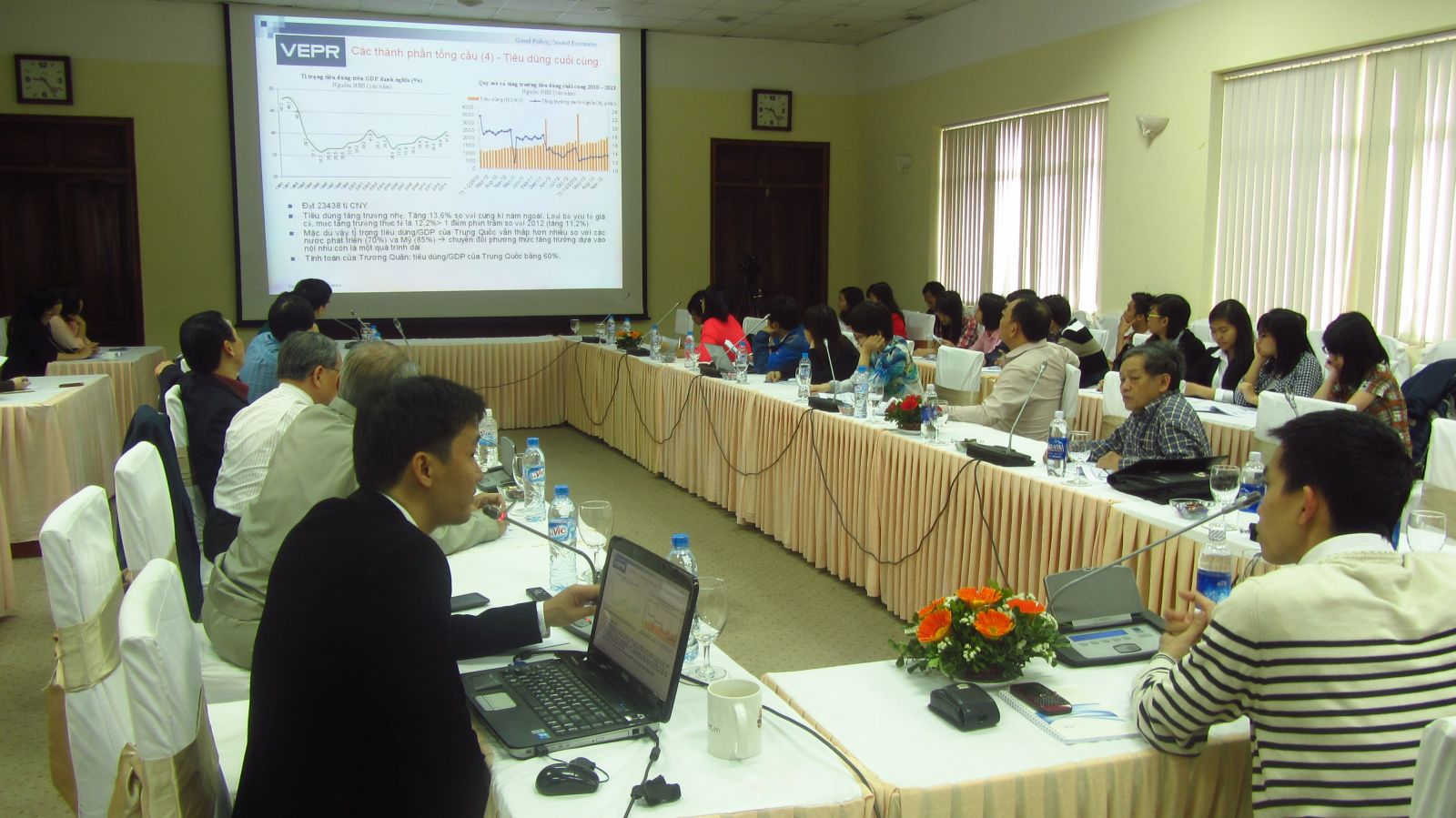 The China Periodic Macroeconomic Report received a lot of precious feedback from senior specialists. The policy makers also suggested that the Report could have some thematic studies to have some more in-depth contents.
Several images of the Conference