Seminar on Chinese Economic and Strategic Research No. 08: Improvising with an "adjusting China"
In the afternoon of 29th September 2015, VEPR's Chinese Economic Studies Program (VCES) collaborated with Institute of World Economics and Politics (IWEP) to organize Seminar on Chinese Economic and Strategic Research No. 08 titled: Improvise with an "adjusting China"
Speaker of the 8th Seminar on Chinese Economic and Strategic Research is Dr. Truong Minh Huy Vu – Director of Director of the Centre for International Studies (SCIS), Ho Chi Minh City University of Social Sciences and Humanities

Participants were experts, leading scholars and researchers in the fields of economics and politics from many prestigious Institutes, lecturers and students from universities in Ha Noi.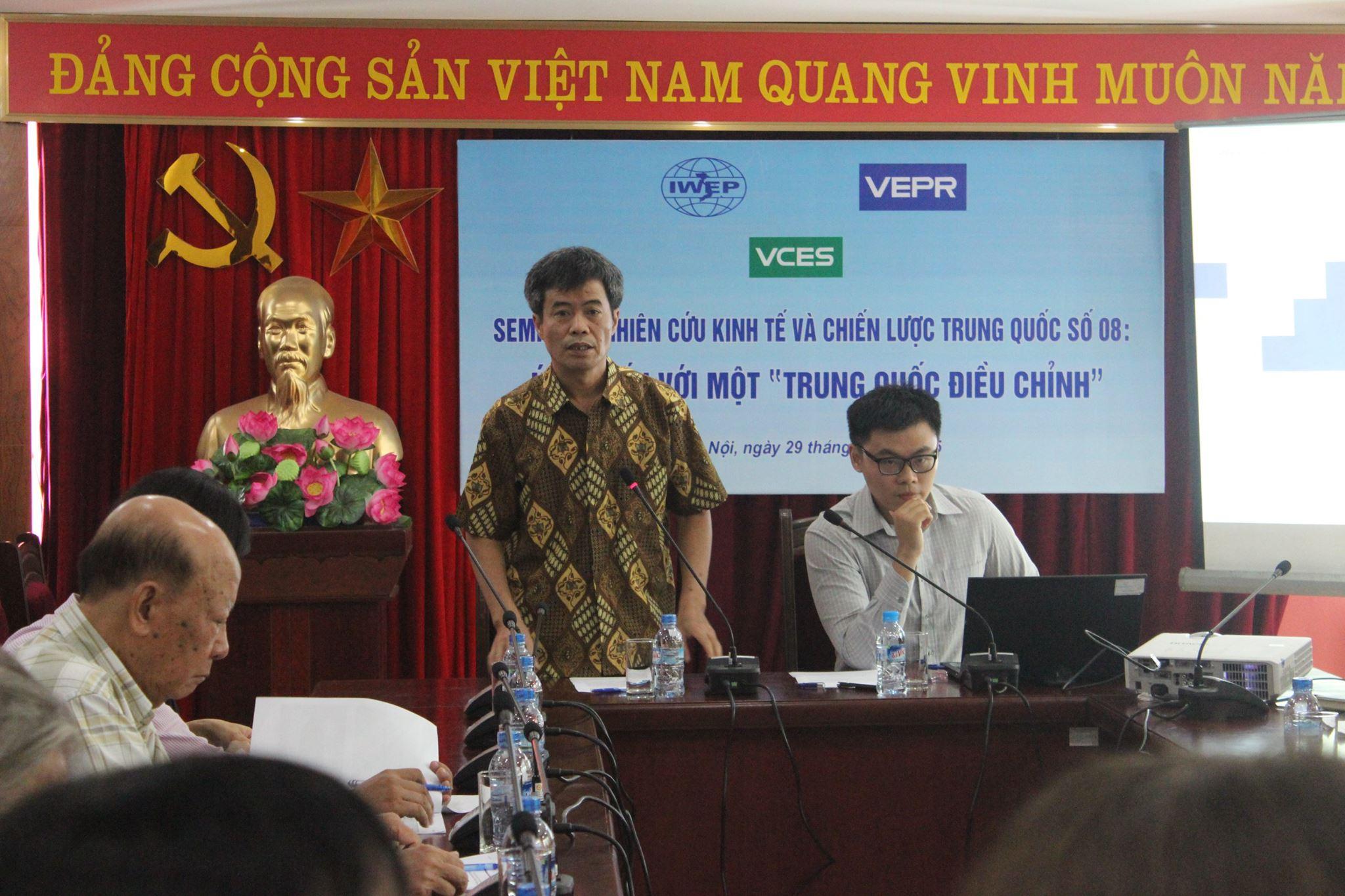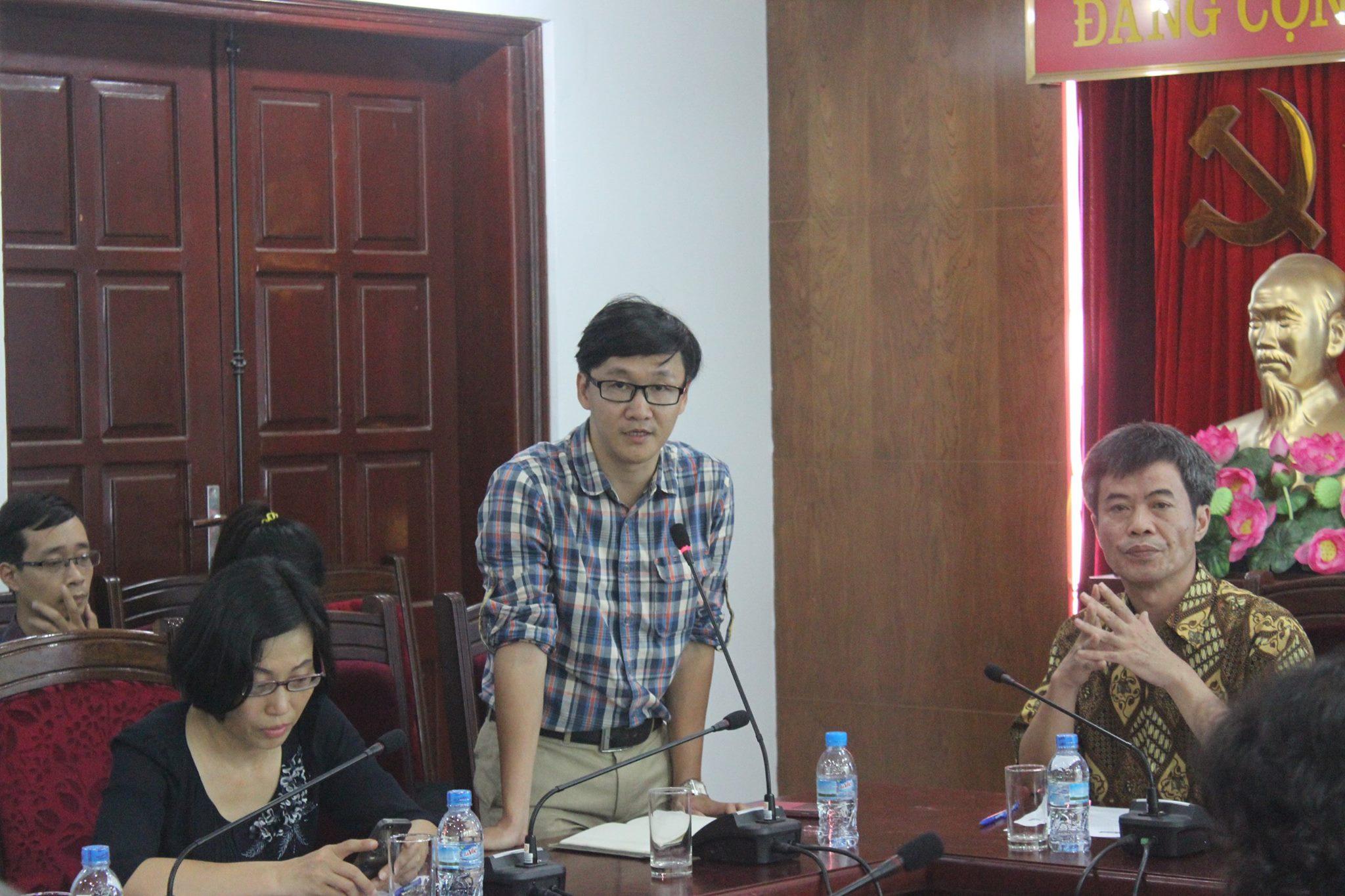 Firstly, Assoc. Prof. Dr. Chu Duc Dung – President of the Institute of World Economics and Politics (IWEP) and Dr. Pham Sy Thanh, Director of VEPR's Chinese Economy Studies Program gave the opening remarks. Seminar on Chinese Economic and Strategy Research No. 08 is in the series of seminars on Chinese Economic and Strategy Research, which is organized bimonthly with the purpose of opening a forum for international and national researchers to present their research findings, and creating a network for academic exchanges regarding diplomatic, security, social and political issues in relations with China. This seminar is the third product of cooperation between VEPR and IWEP, which marked the improvement of the relationships between two institutes.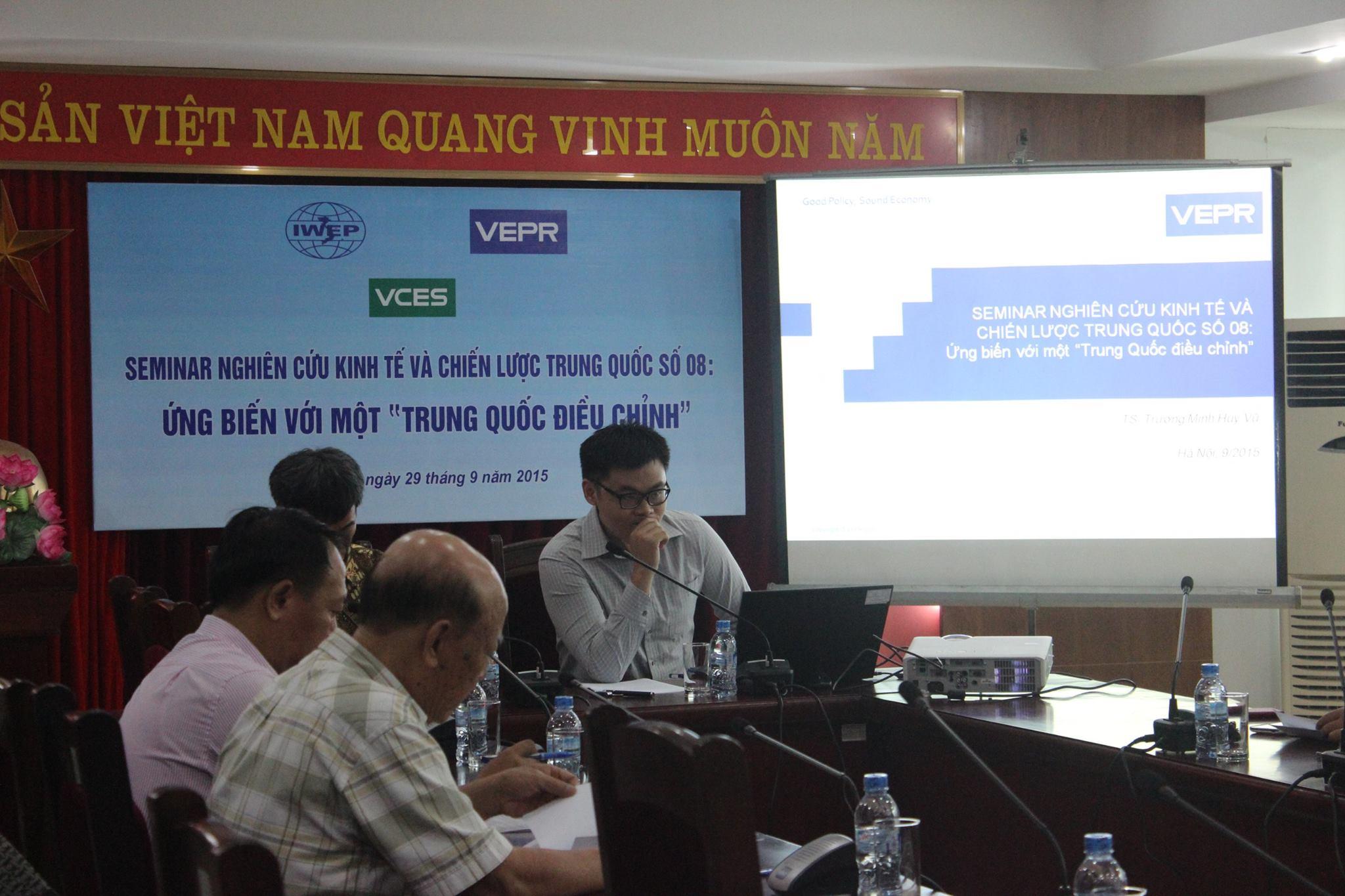 Then, Dr. Truong Minh Huy Vu presented his research titled: "Improvise with an "adjusting" China" focusing on two major issues: (1) How did China politics change?; (2) Xi Jinping's centralized power is necessary and recurrent or not?
Discussion was very exciting with the conversations of many eminent experts and scholars like Assoc. Prof. Dr. Le Cao Doan, Assoc. Prof. DSc. Vo Dai Luoc, Assoc. Prof. Doc. Le Van Sang, Dr. Nguyen Duc Thanh, etc. Participants showed specific appreciation for the innovative approach to Chinese current political situation and then give some recommendations for further research.
Other photos taken in the Seminar