Report Disclosure Conference "China's economy in the last 6 months of 2015 and 2016 outlook"
On the morrning of March 9th 2016, the VEPR's Chinese Economic Studies Program (VCES) and the Center for Strategic and International Studies (CSIS) of the Institute of World Economics and Politics (IWEP) co-organized the Report Disclosure Seminar "China's economy in the last 6 months of 2015 and 2016 outlook"
Participants of the seminar were experts, leading scholars and researchers in the fields of economics, politics, and diplomacy from many prestigious research institutions, lecturers and students from universities, and reporters from media agencies, etc.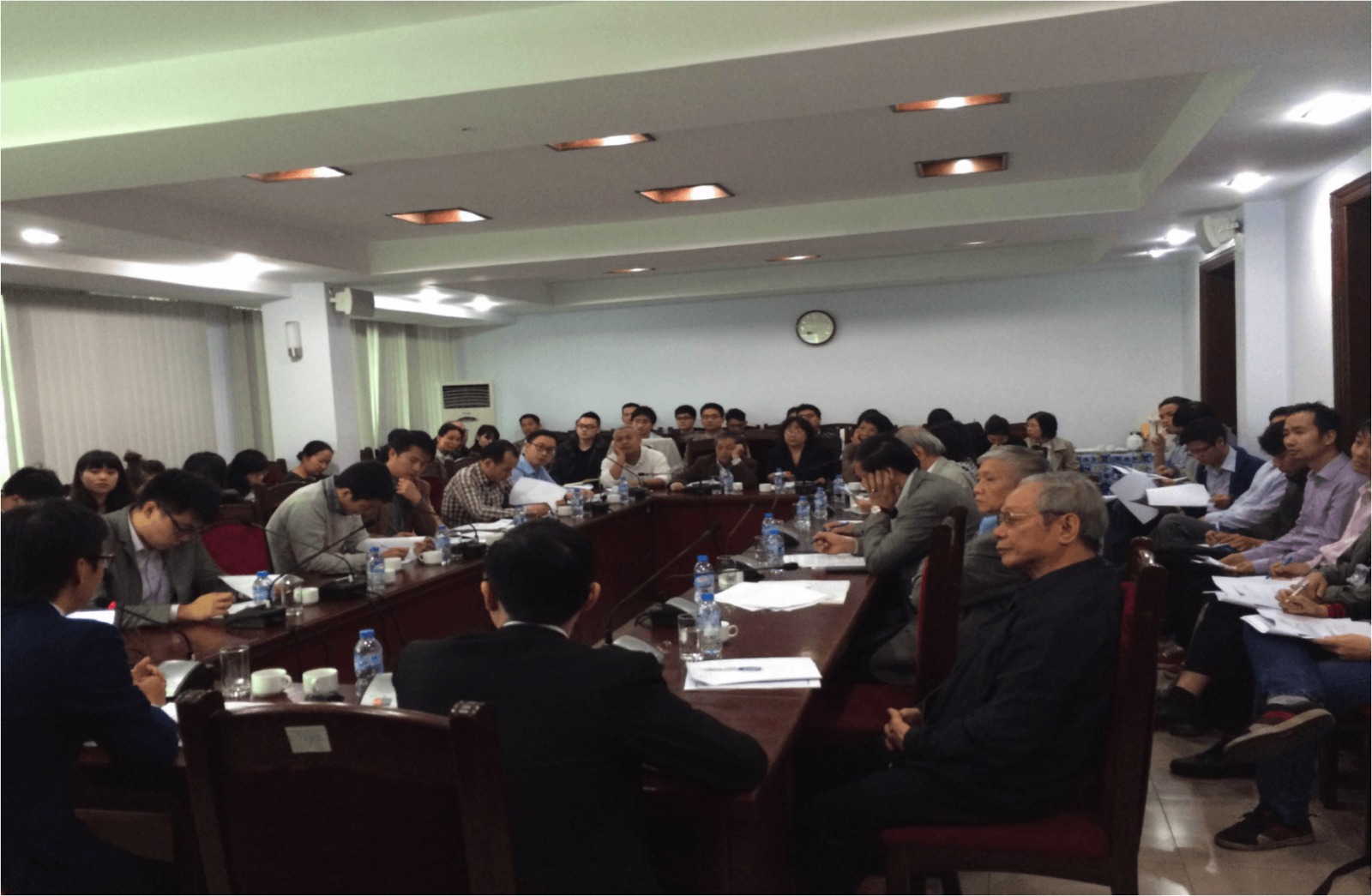 First, Dr. Nguyen Binh Giang, Deputy Director of the Institute of World Economics and Politics (IWEP) and Dr. Pham Sy Thanh, Director of the VEPR's Chinese Economic Studies Program (VCES) gave the opening remarks. This report is the seventh in the series of Periodical Chinese Macroeconomics Report, which is implemented by VCES research team one every 6 months.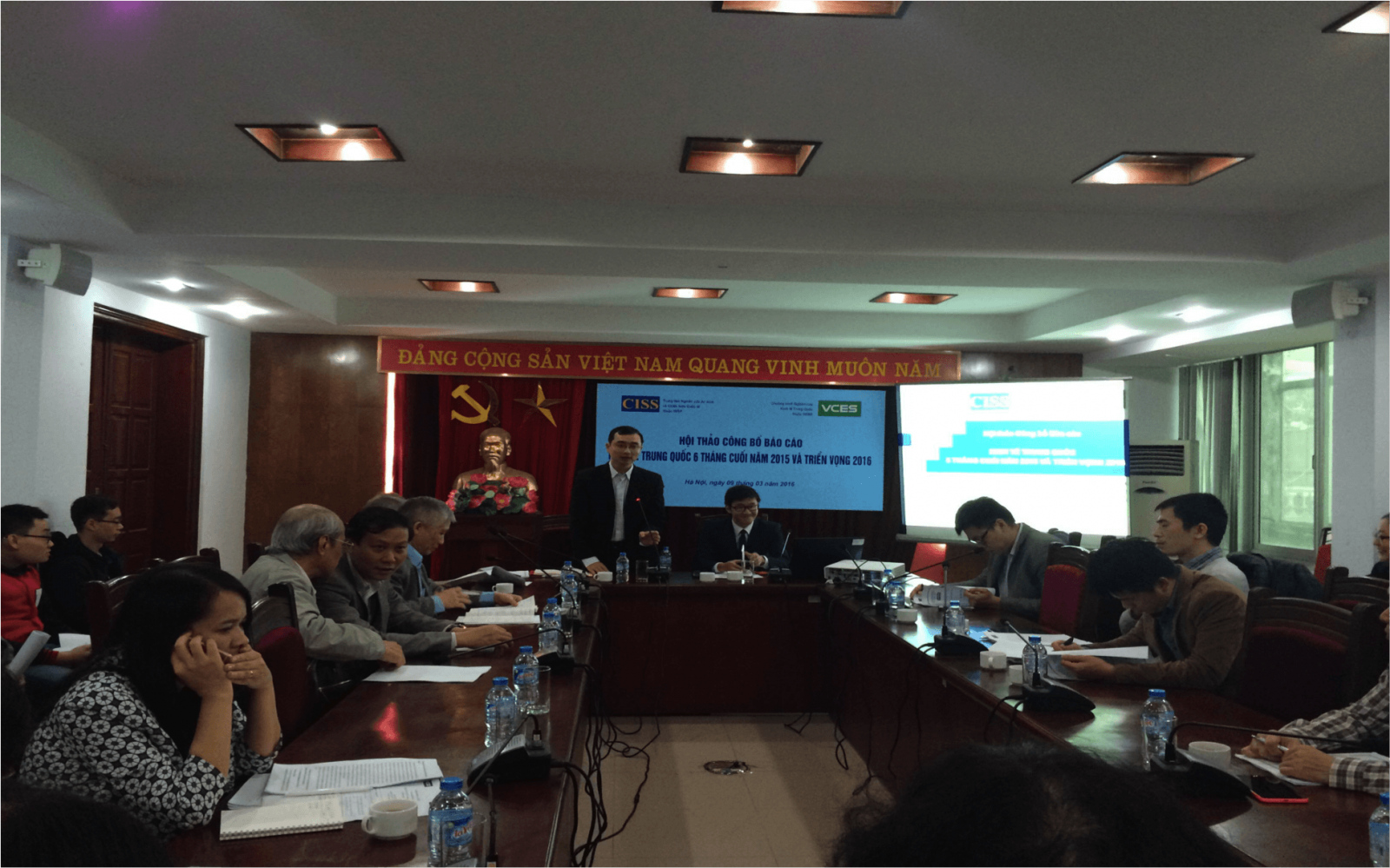 After that, Dr. Pham Sy Thanh presented the reprort of China's economy in the last 6 months of 2015 and 2016 outlook titled "The front whirlpool". The report includes three main parts: (1) China's economy in the last 6 months of 2015: decreasing growth and reform trade-offs; (2) China's economic prospects in 2016 with 4 main risks on real estate, corporate debt and banking debt, labor and employment, financial and monetary markets.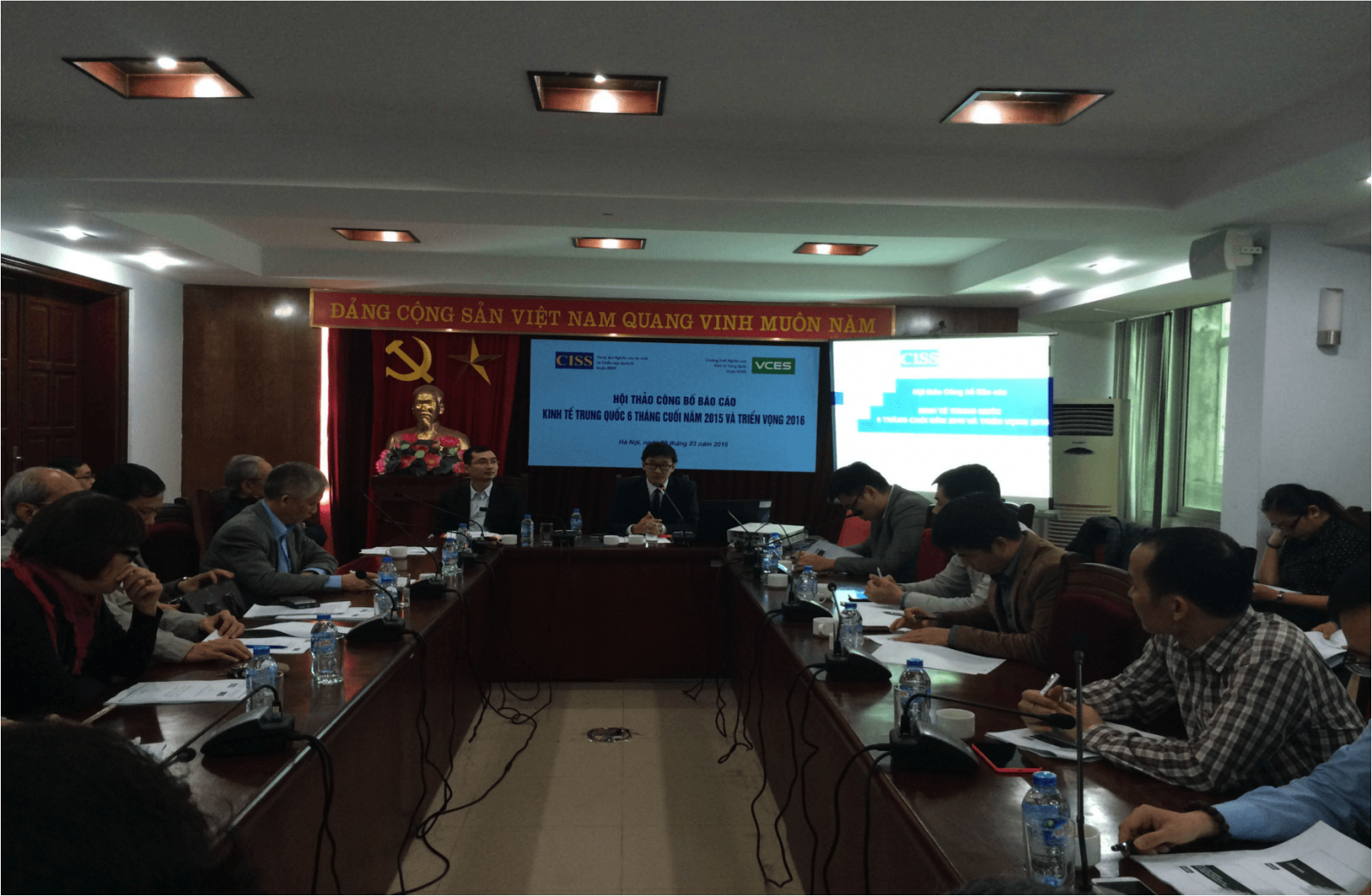 The Periodical Chinese Macroeconomics Report has received many valuable suggestions from experts and senior policy makers. The report is suggested to research thoroughly on some aspects, especially foreign policy of China and how it makes impact on China as well as Vietnam macroeconomics and then giving the possible the solutions for Vietnam.